JUSTITIA ET PAX
---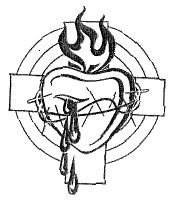 Relatório sobre Justiça e Paz - Região Brasileira Meridional

Relatório das Atividades de justiça e paz - Reports on SCJ Justice and Peace

The "J&P Manual" written by the J&P Commission of the USG: http://www.consolata.org/imc/italiano/giustizia/index.htm


From the German Province: in German and Portuguese

LES SOUFFRANCES DU PEUPLE CONGOLAIS by Giovanni Pross (ZA)

Mensagem Final do Encontro Latino-Americano de Justiça e Paz - Curitiba/2002

The plans for the upcoming symposium on peace to be held in Kisangani - available in Italian

The Social Works of Fr. Dehon - The French and Portuguese texts are an adaptation of the larger Italian text by Fr. Andrea Tessarolo.

Our secretariat of Justice & Peace in Rome has passed on the invitation from the Union of Superiors General to take up the call of Pope John Paul II for a Day of Fasting on December 14th and a Day of Payer in January 24th for peace.

The International Meeting of SCJ Promoters of Justice and Peace to be held in Montreal, Canada from October 1 - 15, 2002.

Sample Letter to President Bush on Kyoto Protocol

From Debt to Poverty Reduction -- The Role of the Church.

Pope John Paul II to the Pontifical Academy of Social Sciences on the morality of globalization

"Incontro Internazionale dei Promotori SCJ di Giustizia e Pace"

Two documents regarding the situation in the Congo: by Fr. Silvio Turazzi dated January 20, 2001 and the second Working for Peace in the Congo # 2.

THE FREE TRADE AREA OF THE AMERICAS AND THE THREAT TO SOCIAL PROGRAMS, ENVIRONMENTAL SUSTAINABILITY AND SOCIAL JUSTICE IN CANADA AND THE AMERICAS

Spanish and Portuguese Commissions for Justice: "Nos interesa colombia" Mapa del Conflicto.

Quinta Asamblea Latinoamericana de Justicia y Paz

RAPPORTO GIUSTIZIA E PACE DELLA ZONA AFRICA

BREAK THE SILENCE - PEACE FOR AFRICA

the Fifth Latin American Justice and Peace Assembly

a talk by Fr. Michael A. Blume, SVD of the Pontifical Council for the Pastoral Care of Migrants and Itinerant People Vatican City - Hidden Displacement: Child Soldiers

Justice & Peace activities of the Indonesian Province (a summary of a report by Fr. Abdi)

The "Justice and Peace Commission" of the Northern Eastern Brazilian Province (BS):
Grito dos Excluídos - Cry of the Poor Rally

South Brazil (BM) - St. Jude's Home for Boys in São Paulo

A letter from Carlos Alberto da Costa Silva (CU)
to promoters of Justice & Peace in the congregation
Secretariatus 0 Justitia et Pax April 7, 1999
The report from the British-Irish Province
Justice and Peace in the British Hebernian Province
A report from St. Joseph Indian School
English - French - Português - Italian
Justitia et Pax in North Brazil (BS)
English - French - Português - Italian
South Italian Province (IM)
English - French - Português - Italian
Justice & Peace report from Chile
English - French - Português - Italian
J&P Spain Spagna Espagne España
English - French - Português - Italian
JUSTICE & PEACE IN THE PROVINCE OF AU
English - French - Português - Italian
"JUSTITIA ET PAX" DANS LA PROVINCE DU CAMEROUN II
English - French - Italiano - Português
J&P NA PROVINCIA BM
English - French - Italiano - Português
"Justitia et Pax" in the Anglo Canadian Province
07 - 11 - 1998
JUSTITIA ET PAX NELLA PROVINCIA NE
"Justita et Pax" in the ZA Province (Congo) - II - THE "SIMAMA CENTER
English - French - Italiano - Português
J&P in Congo - J&P dans Congo - J&P Congo p.Giovanni Pross (ZA)
J&P South Africa - J&P Afrique du Sud - J&P Sud-Africa
Cameroon - Cameroun - Camerun 04/07/98 (Bernard Goux)
U.S.A. 16/05/98 (Bob Bossie)
English | French | Italian - Português
cross from BS

croix de BS

croce da BS